Spring 2020 – Women's Schedule

Our 2020 plan for Women's Coaching and Racing is now live!
We start off with a leap into Spring, providing three coaching sessions aimed at preparing novice and improving riders for a move into racing.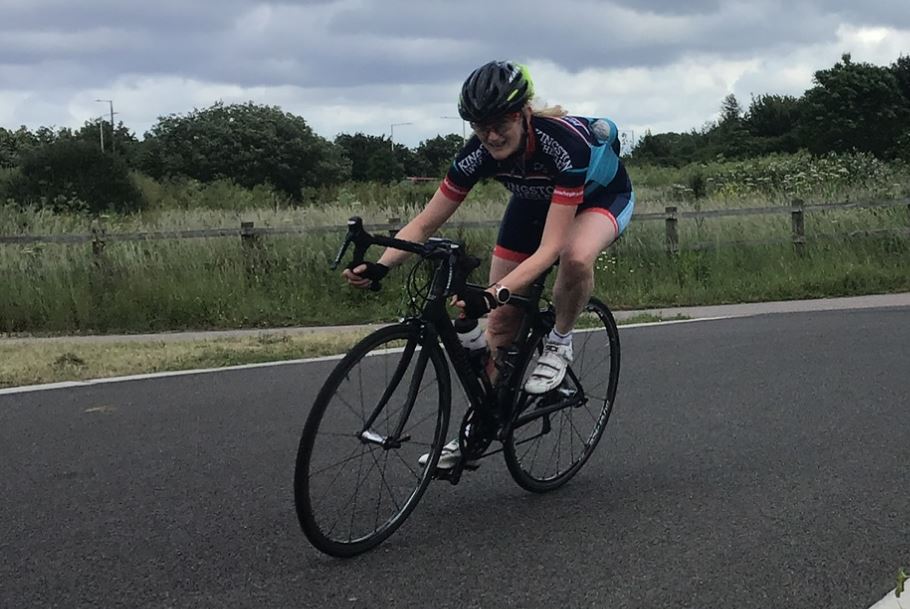 These Women's Coaching to Racing Sessions are a structured programme over 3 sessions that will give you the skills and confidence you need to enter your first road race! The venue is the Hillingdon cycle circuit, where you get 1 mile of lovely smooth tarmac with plenty of experienced coaches, so you can learn and improve your skills safely.
The main topics you will cover are:
Bunch riding
High- and Low-speed Cornering
Climbing and Descending
Sprinting techniques
Attacking and bridging gaps
High and Low speed bike handling
Strength and fitness
Race preparation
Tactics
Each session builds on the last so the more you can attend the better, plus there'll be a mini-race at the end of each session to put your skills into practice.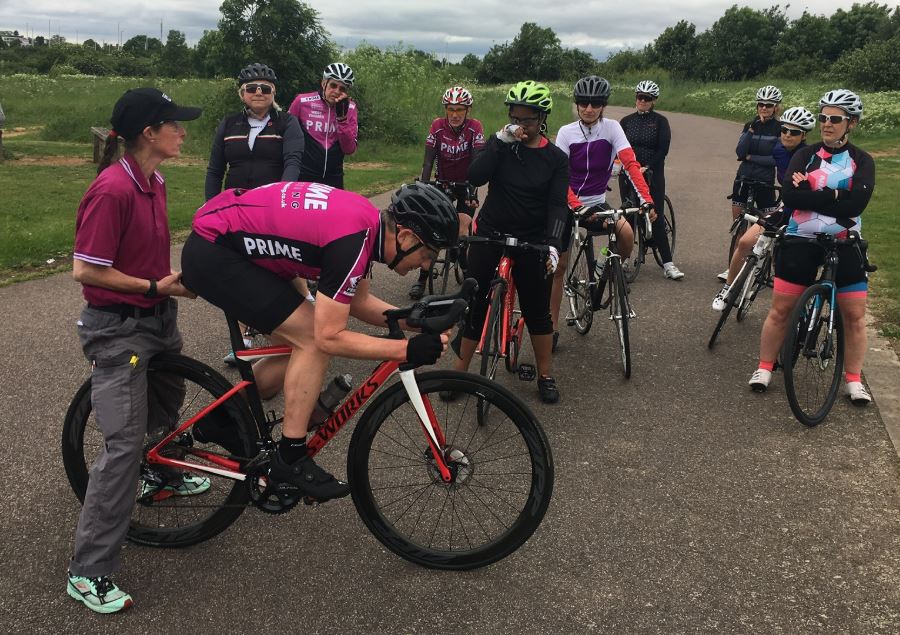 Following on immediately from the coaching sessions, we move into three race events to put into practice the skills and techniques acquired as part of the coaching sessions. We have created a 3 event Series in which you can collect series points as well as British Cycling points.
On each of the event days there will be two races: 
Race 1: Women's Go-Race for novices
This is what the Coaching Women to Racing programme has been leading up to – your first race! This is your chance to put into practice everything you're learned over the weeks and have a go at your first road race. You can test your skills and fitness, plus experience bunch racing for real.
Race 2: Women's Circuit Cup Series This points-counting race is for Women's 3rd/4th/Junior category licence holders and is a fantastic opportunity to bag some early-season points on the full Hillingdon circuit. It's also ideal for new racers to have a go at regional-level competitive racing.
There will be prizes on the day and also for the overall series, so the more you do the better your chances. Prizes and refreshments are included in your entry fee. The last event in the series will be a celebration and presentation of awards earned throughout the series, and a social all included!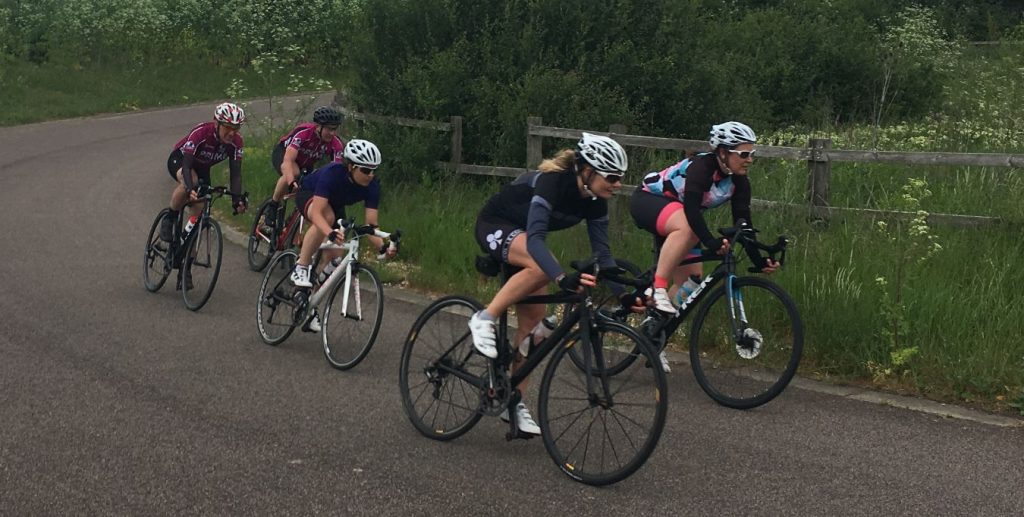 The calendar of events is in the table below, with entry links to the event where full details are published.
We can't guarantee good weather or that you will win races. We do guarantee access to senior level coaches, the opportunity to make friendships, have fun and that you will learn discover something about both cycling and yourself.
We look forward to seeing you soon….