Prime Coaching are pleased to announce two further track sessions at Calshot in Spring 2019. We have sessions available on Saturday 23rd February and Saturday 6th April. Both sessions start at 09:00 and run through to 12:00 – 3 hours of track time.
Calshot is a unique experience – the track being only 143m long, the enclosed environment is both great for beginners and fast for improvers.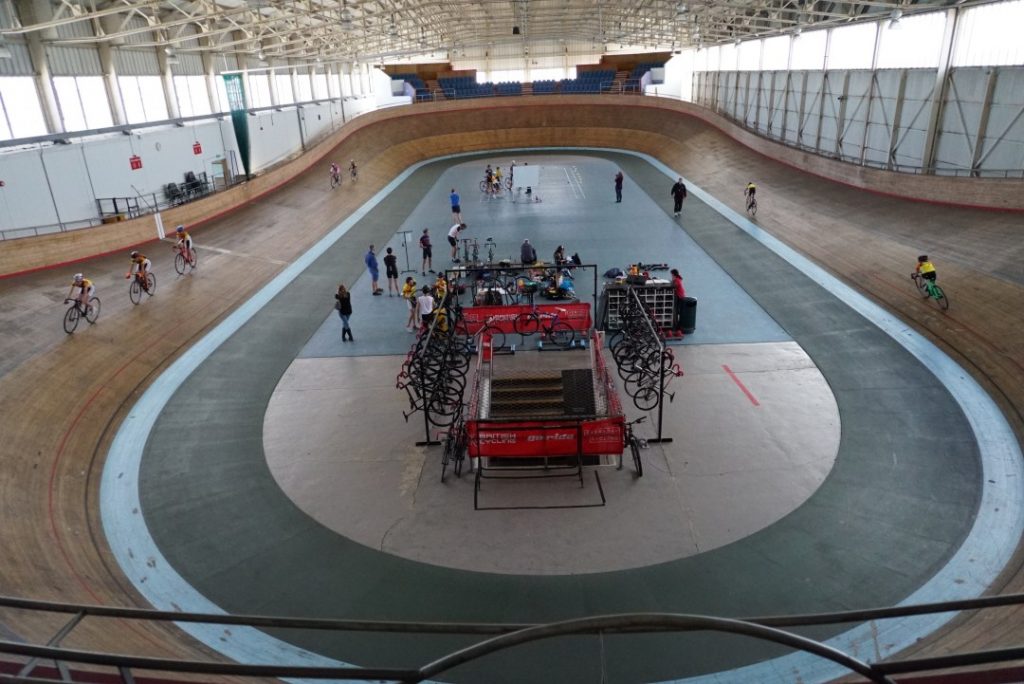 We have introduced advance booking for riders wishing to come along: take a look at the "Events" on our website, or visit directly here to see the full list.
Our track coaching sessions are suitable for youth riders over the age of 12, and adult riders of any age. Novice riders are welcome and encouraged to give track riding a go. Track bikes are available for hire – the stock has been refreshed with new Dolan track bikes – and shoes are also available for hire if you do not have the Look Keo cleat system.
For further information contact info@primecoaching.co.uk